Personal Injury Attorney in Melbourne, FL
Fighting for a Fair Recovery on Behalf of Injured Clients in Brevard County & Beyond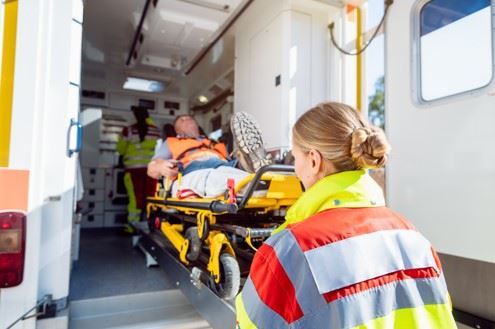 If you are injured due to someone else's careless, reckless, or intentional actions, you have the right to take legal action. A personal injury lawsuit seeks compensation on behalf of injured individuals who have suffered damages as a result of someone else's negligence.
While every case is different, you may be able to recover compensation for:
Medical bills
Lost wages
Reduced earning capacity caused by or related to the accident and/or your injuries
You may also be able to recover for non-economic damages, such as:
Pain and suffering
Emotional distress
Disfigurement, and more.
At The Law Offices of Bryan J. McCarthy, we represent individuals who have been affected by the negligence of another person, company, or entity. With more than a decade of legal experience, we are prepared to provide you with the compassionate and aggressive representation you deserve.
Types of Personal Injury Cases We Handle
Our firm can assist you with any of the following types of personal injury claims:
We can also help you bring a wrongful death claim if your family member or loved one was killed as a result of negligence. We understand that this is a difficult time for you and your family, which is why we offer caring and attentive legal services, coupled with tireless advocacy for you and your rights.
How Personal Injury Claims Work
Negligence
Most personal injury claims are brought on the basis of negligence. In other words, in order to have a claim, you must show that your injuries were caused by the negligent actions of someone else. This can include another person, company, government entity, or business.
Strict Liability
Though it is somewhat rarer, you may also bring a personal injury claim on the basis of "strict liability" or "intentional wrongdoing." Strict liability cases typically apply to product designers, manufacturers, and distributors, as these entities have a duty to produce and sell products that are reasonably safe for consumers. Failure to do so can result in legal action under the basis of strict liability.
Intentional Wrongdoing
A personal injury claim that is brought under the basis of intentional wrongdoing alleges that the liable party acted purposefully and that these actions resulted in harm, bodily injury, and/or property damage. Cases involving assault or sexual assault typically fall under the basis of intentional wrongdoing.
Once you and your injury attorney have determined that you do, indeed, have a claim, you become the "plaintiff" and the at-fault party becomes the "defendant." Most personal injury cases are resolved through settlement, in which you agree to drop your charges in return for monetary compensation. However, if settlement negotiations are not successful, you may need to resolve your case in trial.
What is Florida's Statute of Limitations for Personal Injury?
Florida personal injury law allows for injury victims to file a lawsuit for up to four years after the date of their accident (Florida Statutes 95.11(3)(a)). If you wait longer than four years to file an action, you forfeit your right to pursue compensation for your injuries. This is why it's extremely important that you hire an attorney to represent you immediately following your accident. A Melbourne injury lawyer can ensure that all documents are filed on time and that your rights are protected throughout the entire process.
How Much is the Average Personal Injury Settlement?
There is no average settlement amount for personal injury claims because every personal injury lawsuit is unique. In general, the more severe your injuries are and the greater impact they have had on your life, the higher your settlement will likely be. Additionally, if your injuries were caused by someone's intentional or recklessly negligent acts, you may be entitled to punitive damages on top of general damages. Our team of injury lawyers will work to obtain maximum compensation on your behalf and take into consideration any damages that you have suffered as a result of your injuries.
Contact The Law Offices of Bryan J. McCarthy for a Free Consultation
If you were injured in an accident or lost a loved one due to the careless or reckless actions of another person or entity, reach out to the Melbourne personal injury lawyer at The Law Offices of Bryan J. McCarthy. We represent clients throughout the region, including in Brevard, Orange, Volusia, Seminole, Indian River, and Osceola Counties.